Santé is one of the fastest growing distribution and direct selling companies globally dedicated to helping people live better lives. We offer premier organic health and wellness products and services which are designed to improve the quality of life of people around the world.
At Santé, we continuously build and help drive business growth through our dedicated and independent business owners. Driven by our promise to bring value-adding wellness products and services to every home, we are committed to equipping and empowering our business owners who help us promote healthy and active lifestyles.
Our Mission
Help people live better lives.
Our Vision
A global provider of premier wellness products and services.
Our Core Values
At Santé, we believe that how we achieve success is just as important as the goals we set for ourselves.
We are guided by the following principles:
Sincerity in Helping Others
Wholeheartedly helping others live better lives by providing guidance, using the power of our own testimonies to help build stronger, more personal connections that matter.
Humility and Truthfulness in our Actions
Conducting our business with an open mind, transparency, and integrity.

Pursuit of Excellence
Striving higher, doing better, and being open to ways we can improve ourselves, our products, and the way we do things.
Positivity In Any Situation
See and acknowledge challenges for what they are, but also finding the opportunities they present.
Courage to Try New Things
Daring to take a chance on the new and unfamiliar to find more efficient ways of doing things, to stretch ourselves, and ultimately to grow.
Celebration for Every Win
Taking the time to recognize achievement, excellence, and sharing success with others.
The Santé Story
Santé first opened its doors in 2007 as a direct selling company. That same year, our research team discovered the powerful properties of barley grass and the Santé Barley brand was born. Despite challenges, Santé International carried on, firmly believing in our product and direct selling's capacity to help people live better lives.
FDA Acknowledges the Benefits of Barley.
In a rare move, the US Food and Drug Administration (FDA) allowed producers of barley-based products to state a claim that these products may help reduce the risk of heart disease.
At this time, barley-based products had yet to fully penetrate the Philippine market. Spotting an opportunity in the local market, Santé International began developing a selection of everyday barley-based products based on the research team's key findings on its benefits and powerful properties.
Today, with Santé Barley as its flagship brand, Santé has dominated the Philippine market with its certified organic barley grass that's grown and harvested in New Zealand. Santé has also expanded its offerings to include a fitness and rehabilitation center with its Santé Fitness Lab; and an array of natural products that are true to the company's thrust in promoting a healthy lifestyle. Headquartered in the Philippines, Santé has expanded globally and has offices in New Zealand, Hong Kong, Macao, Singapore, UAE, Qatar, Nigeria, and Cyprus.
Santé was awarded two years in a row as part of the Circle of Excellence for the SME Company of the Year 2019 and 2020 of the distinguished Asia CEO Awards. This category was conferred to small- and medium-scale businesses that achieved important success, demonstrating excellence in leadership, financial contribution, global recognition, pioneering achievements and social causes.
Also by the Asia CEO Awards, Santé's Chief Executive Officer Joey Marcelo, meanwhile, was feted as among the Circle of Excellence finalists for the Entrepreneurs of the Year 2019.
Corporate Social Responsibilities
Santé strives to be an active member of the communities it engages with.
Our corporate involvement is twofold: health and wellness advocacy, and enabling aid and relief efforts
in social issues affecting the Philippines.
Health and Wellness Advocacy
Aid and Relief Efforts
Ethical Labor Practices
Volunteering
Board of Directors
Santé International is served by a board of directors who use their deep industry knowledge and exceptional management skills to help guide the company in its continued growth and development.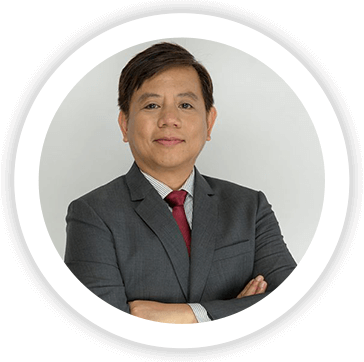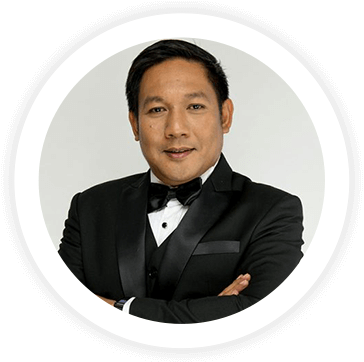 Paul Caluag
Managing Director, Philippine Operations
Eric Maranan
Chief Finance Officer
Joey Marcelo
Chief Executive Officer
Minerva Carag
Chief Product Officer
Peter Hope
Managing Director,
Sante New Zealand
Limited