How has Santé helped people to do more?
Transformed people's health
Gave business owners financial success
Empowered women all around the globe
Offered webinars and training
Santé has helped people to live more because of the health benefits of its pure barley grass. But other than this, it also opened up a lot of doors not many people expected. These stories have inspired people to reach their dreams and do their best in life by sharing business opportunities as well as encouraging good health to families, friends, and even strangers. Because at the end of the day, Doing More means also being able to do more for others and not just yourself. To learn more about how Santé helped people to do more, keep on reading!
Transformed People's Health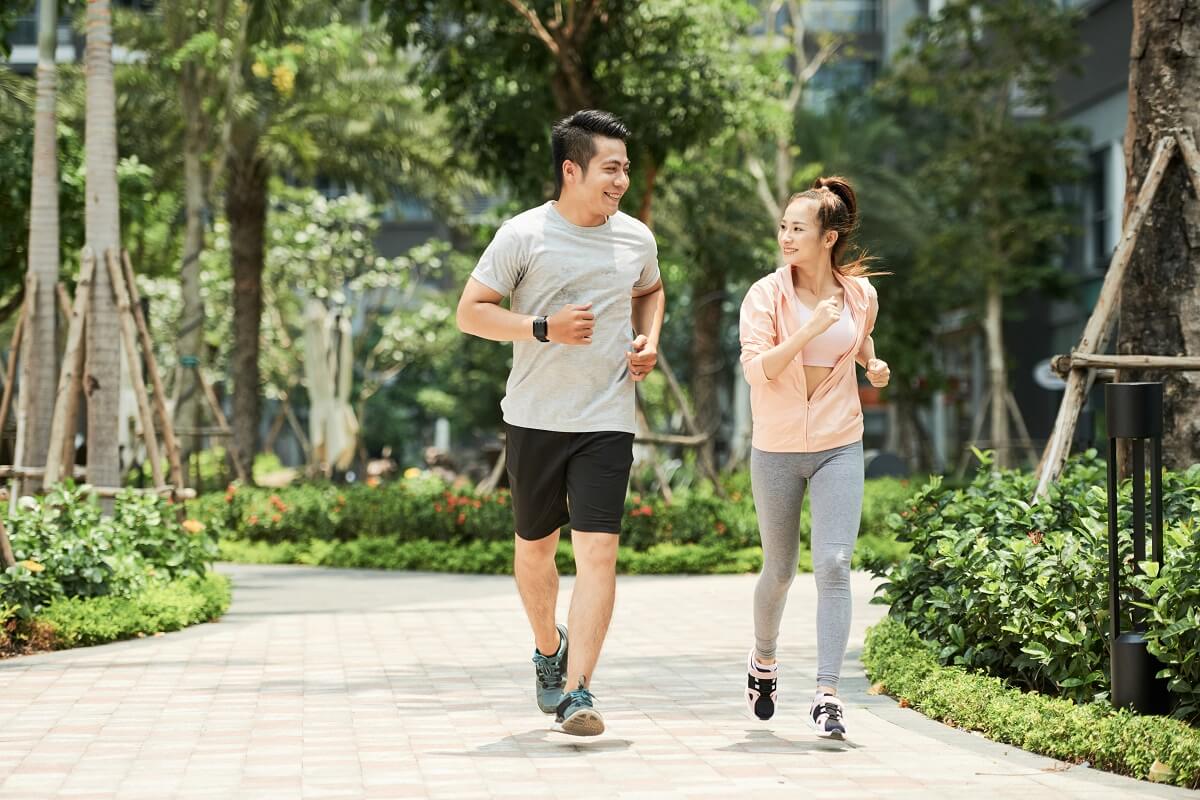 Santé barley products are made with simple ingredients: pure barley grass and a natural sweetener, stevia. It is a simple supplement that packs a lot of nutrients and antioxidants to fight oxidative stress. Aside from fiber which is good for your digestion, it also has vitamin A, C, and K which can promote eye health, immunity, and wound healing.
In Adrienne Palmos's story, he was diagnosed with Lupus, an autoimmune disease that can affect not just the skin, but also the kidneys, brain, heart, and lungs. He had many rashes that he thought were just acne at first, but it worsened until he had to take prolonged absences at work. After discovering Santé while looking for work from home opportunities, he decided to attend seminars.
There, he met a doctor of Santé's Wellness Center and learned more about the benefits of barley grass. After consuming the juice religiously for a month, he began to see results. His skin improved and he felt better than ever. He was also able to eat what he wanted unlike before. After that, he joined Santé as a business owner.
If you want to read more testimonials regarding the healing properties of pure barley grass powder, click here.
Gave Business Owners Financial Success
In addition to transforming people's health, Santé was also able to open up a career for many people. Some individuals experienced the effects of barley grass supplements and made it an advocacy to help other people heal. They did this by becoming members of Santé's direct selling team.
To date, there are more than 100,000 business owners under Santé. Some of these people were even promoted to executive ranks after years of hard work.  One of the most successful Santé business owners is Joel Luyong, who started in 2011. He was born to a not so privileged life and even lived on the streets for years until he discovered direct selling.
At first, he was not doing well. But his mentor helped him realize that he needed to release his emotional baggage to be able to face other people. After this transformation, he was able to enjoy financial success by earning a million pesos per month and becoming Santé's Hall of Famer for consecutive years. He is now a member of the Santé Elite and inspires other people in his seminars.
Empowered Women All Around The Globe
Through Santé, many women discovered their capabilities which empowered them to do more. Whether it was in sport or business, these women were able to exceed other people's expectations.
As a consistent top earner in the UAE, Melissa Reyes started from humble beginnings, trying different businesses. This was until she needed to work extra hard because of her husband's heart ailment. For 4 years, she was able to enjoy Santé's company incentives like traveling outside the country and owning a car. She now inspires other women to reach their goals through her organization.
Another woman of Santé that was able to do more is the triathlete, Kath Lagunsad. To debunk people's thinking that triathlons are a male-dominated field, she uses this sport to inspire other women. She says that you won't work a day in your life if you enjoy what you do.
Offered Webinars and Training
Sante's mission is to help people live better lives. Due to this, they know that gaining knowledge can help you be the best version of yourself. Learning is a continuous journey, and in addition to your experience, these things can help you do more.
As a new business owner, you will be guided by an experienced mentor to help you grow. There is also classroom and online training to teach you different skills to succeed in the business. You will be taught to handle objections, get organized, and be a better salesperson. The years of experience of Santé business owners have contributed to these lessons.
Aside from this, Santé also offers free webinars that even non-business owners can view on their Facebook page. Topics include rising above a crisis, oral health hygiene, braving through the pandemic, and business tips. Chosen speakers are doctors, triathletes, and even Santé's New Zealand's managing director.
Key Takeaway
These are just some stories about how Santé helped people to do more. There are still a lot of untold stories about how barley grass transformed people's health, opened up business opportunities, empowered both men and women all around the globe, and promoted knowledge gain to be able to do more. There have been countless inspirational experiences from individuals who also participate in charity work through the Santé Cares program.
If you're interested in Santé Barley products, you may visit the online shop. If you have any questions about becoming a business owner, you can also send a message here.